THE TAILGATERS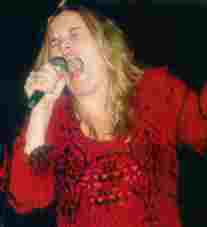 REVIEWS TOUR DATES AUDIO THE BAND CONTACT
LINKS SITE DESIGN .ADD A LINK BLUES ASSOC. SUNSHINE COAST









To get the best visuals from this Site, Please use the above links.
Another Straight To The Point Custom Made Website.
Backgrounds by Original Art Backgrounds
More Original Art Background sites in the links.
While you're here, Dont Forget to Visit The Blues Association
of the Sunshine Coast Website, ( which is contained within this Site )
Happy Surfin'.















The Tailgaters.
Kerry Norman Lead Vocals
Adrian Norman Guitar
Gerry Cowan Bass
Tony Eisentrager Drums
Kerry Norman really impressed me with solid gutsy vocals that at times reminded me of Janis Joplin. The guitar playing of Adrian Norman was also as good as I have heard anywhere. Could make a $30 guitar sound like a $2000 one. The Tailgaters know how to blend in with any crowd ~
Real Feelgood. Yeppoon Blues Club

Kerry Norman sings with everything she's got and delivers the goods, while Adrian Norman is earning a reputation for his stinging guitar style, and
the sound is magic. Once again The Tailgaters kicked the pants of the
punters, and even those overseas tourists. Steve Friend Sunshine Coast Daily

Described by one critic as musically and visually explosive, The 'Gaters are a young band pushing the boundaries of blues. Centred on the slinky blues seductress, Kerry Norman, the band have forged their reputation on a series of high energy performances They brought the house down when they opened the inaugural Bucca Blues Festival Adrian Normans' stinging guitar provides the counterpoint to Kerrys' passioncharged vocals. The band are also accomplished songwriters, supplementing their soulful r & b covers with a distinctive vibe of their own.

To describe The Tailgaters as solely a blues band is to do them a grave injustice. That label expresses nothing of their funky jazz soul grooves, nor does it hint at the power and impact of Kerry Normans' sultry vocals. Sure enough the fabric that holds these diverse elements together is blues, but add to the 12 bar the spice and fire of electric emotion and you have the magic carpet ride that is the Tailgaters. Don't expect a listless regurgitation of 20 golden hits. Cairns Post


A swingin' swamp blues act Blues Association of South East Qld

This locally based 4 piece band have been working extremely hard at building themselves a reputation in the Music Industry and for all accounts things are going their way. The Delta Club. Sunshine Coast Queensland.




Check out these Original Songs from The Tailgaters Self Titled Album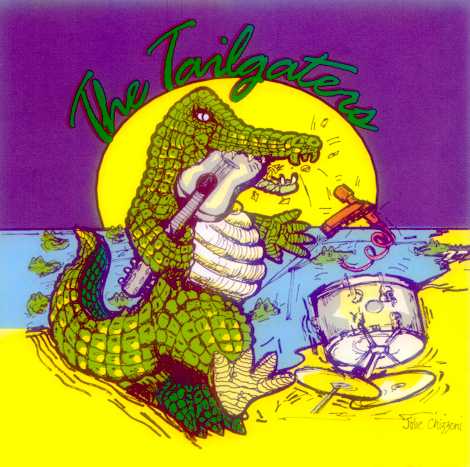 Music Clips - Real Audio Format - Stereo.
Play clips on this list in Real Audio Stereo -
You can get the latest Real Audio Player from the link of the same name listed below.
Blue Dog (Matie)
Suit and Tie
Pay Your Dues
Dunethin Rock
Brush With The Law
Don't Eat The Curry
Hungry Woman and a Greedy Man
Sleepless
Danger Zone
Music Clips- Wave Format - Mono
Play these Clips In Wave (Mono) Format -
WARNING;- These clips are low quality and for the benefit of those without Real Audio.
Blue Dog (Matie)
Suit and Tie
Pay Your Dues
Dunethin Rock
Brush With The Law
Don't Eat The Curry
Hungry Woman and a Greedy Man
Sleepless
Danger Zone
To get your hands on the Tailgaters self titled Album,
Send $25 to P/O Box 372 Yandina, Qld. Australia. 4561.
If you'd like to contact The Tailgaters
Telephone - (07) 54466838 or Email tailgaters@hotmail.com
Original Art Website Design musicman@thehub.com.au.
Backgrounds by Original Art Backgrounds
SOUP UP YOUR SITE WITH COLOR

Interested in a fresh look for your new or existing website ?
We have a variety of designs that are available as
backgrounds, tables, buttons, or whatever,
and may be just what the doctor ordered.
Check Out the Original Art Backgrounds site
or the links, for other sites using Original art Backgrounds

Phone and Fax (07) 32162628
( International 61 7 32162628 )
P/O Box 451 Zillmere, Qld., Australia. 4034.
Email - musicman@thehub.com.au